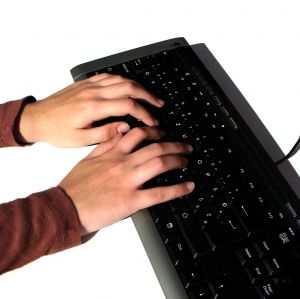 Hello,
Lama tak tulis kat blog ni.
Againnnnn BUSY.
Lame excuse.
HAHA
So..what's happening?
Is there anything interesting to share?
Nahhh...I have nothing to say here
I don't know what to say.
I keep typing and then I delete it
Oh yaa ...I have something interesting
to tell about.Ok not very interesting
but..whatever.
Tadi kan kat sekolah aku and pengawas lain
kena marah kot ngan pak guard.I mean pengawas
yang jaga gate la.Pehal tah pak guard tu.Period agaknya.
Tetiba nak marah kitorang..cakap kitorang tak bertugas,
tak amik nama orang datang lambat sampai dia pulak yang
kena amik.Hellooooooo...ko pagar mana sekarang..
kitorang jaga pagar lain.Mana nak tauu.Lagipun seriously tak
penah tengok buku kuning yang ko tunjuk tu.Then siap nak
ugut2 nak bagitau Pn.R.Ok fineee..bagitauu laaaaaa.
Then dia tanya..pengawas tugas sampai kul brape?
Kitorang cakap la 7.50...then dia cakap Pn.R cakap
pengawas tugas sampai kul 8.Alamak pak cik asal kitorang
tak tau ek pengawas tugas sampai kul 8? Memang dari dulu lagi
sampai 7.50 jee.Ingat kitorang guard jugak ke nak jaga pagar lama2.
Kitorang pun mau belajar jugakkkk..
Oh Lupaaa...kitorang gi sekolah untuk main2 and jaga pagar je.
Tak yah belajar.Haishhh daripada rasa
best bertugas
terus da
tak best
bila ada orang camni.
Nota Cipanzi: Mungkin pak guard tu bosan takde kawan sebab pengawas blah awal.lalalala~~